Bionic Agency of the Year
We are honored to have received Bionic Advertising Systems' Agency of the Year award, presented at the iMedia Agency Summit on December 5, 2016. This award recognizes agencies for their improvements in workflow automation technology that reduces non-working media costs, improved results for advertisers, and increased job satisfaction for employees.
"James & Matthew represented New England ingenuity well by showcasing what happens when a talented agency makes a commitment to improving operations. The holistic approach they've taken to boost efficiencies in all areas of the agency has yielded real dividends and is a model for the advertising industry – a sector known for operating at breakneck speeds," said Joseph Pych, co-founder and CEO of Bionic. "It's encouraging to see the level of dedication to make their agency more efficient, more effective, and, most importantly, less stressful for their employees."
At James & Matthew, we have made an intentional effort to refine our processes this year, increasing efficiency by an estimated 30 percent more time being devoted to deliverables. We've also been able to reduce excess waste in our production process by continually tweaking and implementing new procedures. Our goal is always that our team has time to work at their highest level for our clients. This has allowed us to put more focus on generating new business in the form of internal marketing, social media, prospecting, and responding to more requests for proposals (RFPs).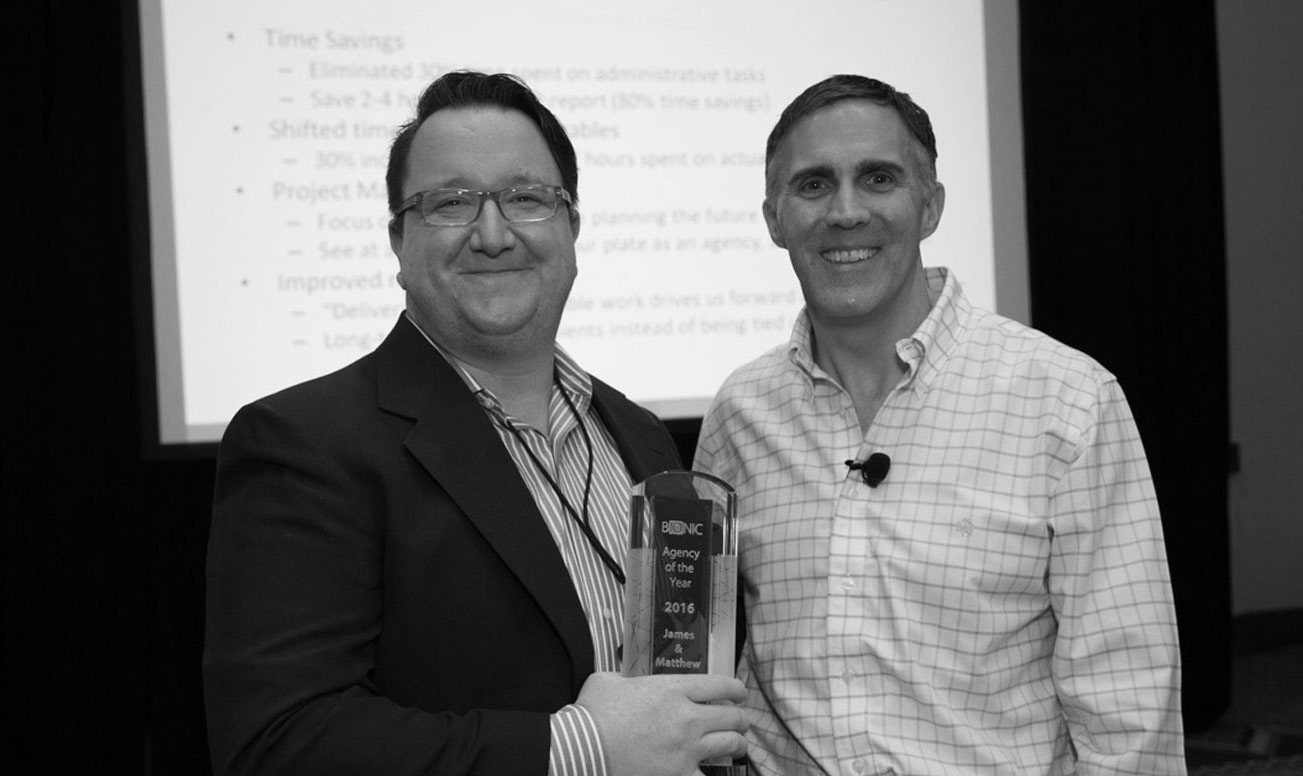 "We are thrilled to be recognized as a Bionic Agency of the Year. James & Matthew has been in a constant state of evolution since we started in 2007. It's a part of who we are, evolution is in our DNA,"
Matthew Maguy, Co-Founder
"New medias, new platforms seem to pop up every other day, and we must adapt and adopt. Advertising certainly feels like it moves at the speed of light, but there are a lot of things that will always remain constant. It's the teams, the clients, the partners that make all the difference. Without the amazing, talented people here at James & Matthew, without our fantastic clients who are always pushing us to be the best we possibly can and without our partners across the country that help improve upon our offering, we would truly have nothing."